Creating digital experiences that leave lasting impressions.
At Dee Tee Technologies, we are passionate about providing custom web design and development solutions to businesses around the world. Our team of experienced professionals work together to ensure that your website is designed to meet your specific needs, while also providing you with the highest level of usability and functionality. We specialize in creating stunning and interactive websites that are tailored to your brand and that capture your audience's attention. With our comprehensive web design and development services, you can be sure that your business will be successful. Contact us today to learn more about how we can help you create an amazing website.
Get a Free Quote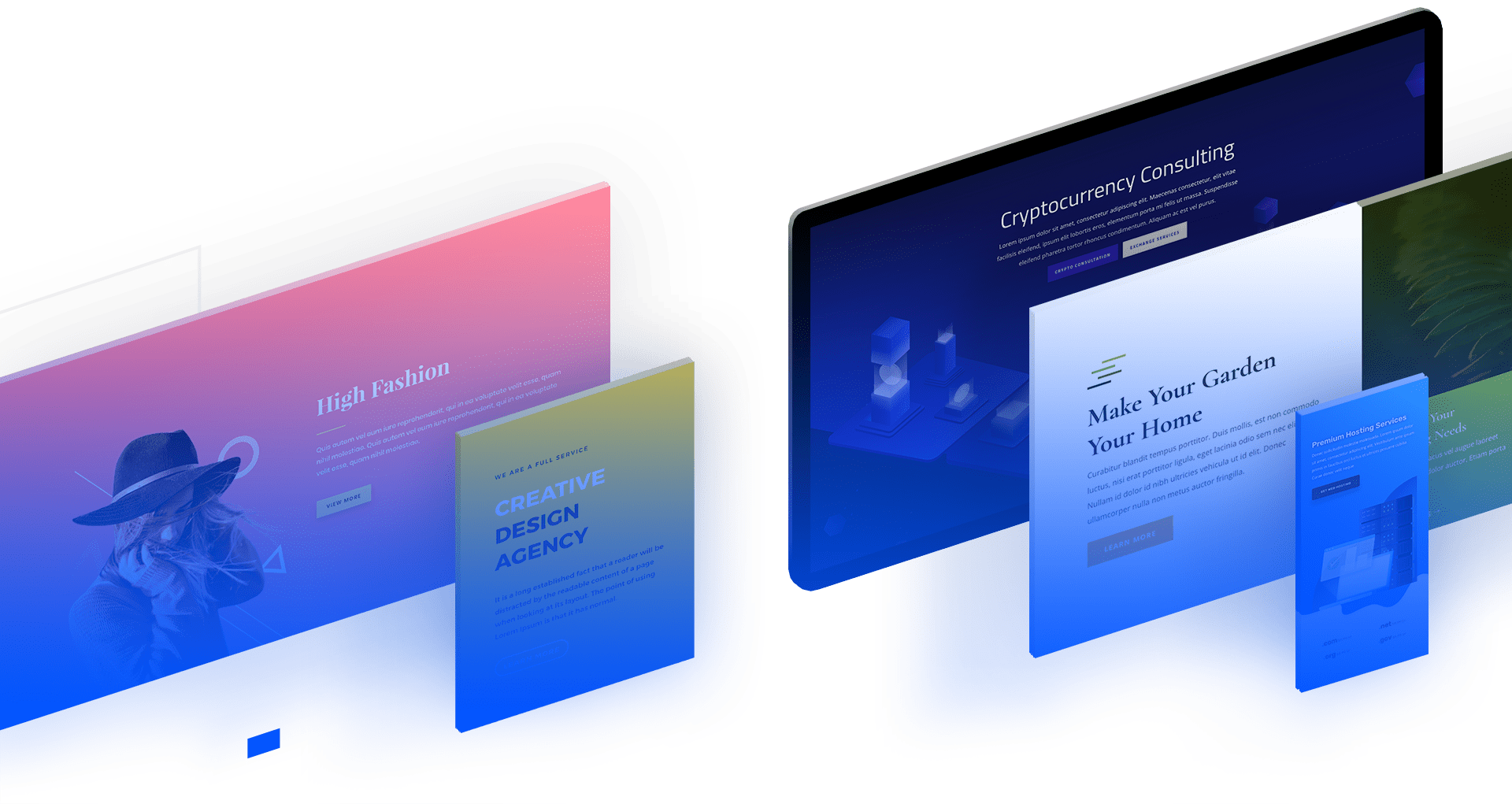 Website Design
Designing delightful websites is more than just a job for me; it's a joyful journey that I look forward to every day. Seeing the delight on my clients' faces when they see their website for the first time makes all the hard work worth it. If you're looking for a web designer who is passionate, creative, and committed to creating a delightful website, look no further. Contact me today, and let's start our joyful journey together!
Website Design
My website design process is a combination of creativity, research, and collaboration with the client. I start by understanding the client's business goals, target audience, and brand identity. Then, I do research on their competitors and industry to get a better idea of what works and what doesn't.
Once I have a clear understanding of the project's scope and objectives, I start sketching out ideas and creating wireframes. This is where I get to be creative and come up with unique design concepts that will make the website stand out. After the client approves the wireframes, I move on to creating the visual design and refining it until it's perfect.
The final stage of my website design process is testing and launching the website. I make sure that the website looks great on all devices, loads quickly, and is easy to navigate. Once everything is in place, I launch the website and share it with the world.
Branding & Logo
Creating a strong brand identity is crucial for businesses because it helps them establish trust and credibility with customers. A logo is a critical part of brand identity, and our expert logo design services can help businesses create a logo that reflects their unique value proposition. We can incorporate design elements that accurately represent a business's personality, culture, and values.
Expert logo design services can also help businesses create a consistent brand identity across all their marketing materials. We can create a logo that is versatile and can be used across different platforms and media. This ensures that a business's brand identity remains consistent and recognizable, no matter where it's seen.
Content Strategy
Our content strategy services are designed to help businesses create engaging content that resonates with their target audience. Our team of experts has years of experience in crafting compelling content that helps businesses achieve their goals. We focus on understanding your audience's needs, and we tailor our strategy to meet those needs. Our approach ensures that the content we create is relevant, engaging, and valuable to your target audience.
Our strategy services include an in-depth analysis of your industry and target market, competitor research, and content ideation. We help you create a content calendar that aligns with your brand's goals and ensures consistency in your messaging. Our team also provides content creation and optimization services to ensure that your content is SEO-friendly and meets the highest standards of quality.

Website Development
Creating the perfect website requires more than just a basic understanding of coding languages. It takes a developer's passion, commitment, and expertise to craft an exceptional website that stands out from the crowd. We are there from concept to perfection for clients who are ready to take on this challenging journey.
Built From Scratch
Crafting a dynamic web presence from scratch takes time, effort, and dedication. By following the key components of web design and the website development process, we can create a website that will engage users, reflect your brand's identity, and meet your business objectives. With a well-designed and functional website, you can establish a strong online presence and set your business up for success.
Choose a Premade Template
Templates have changed the game of website design. They come in various formats, ranging from HTML, CSS, WordPress themes, and many more. These templates offer a starting point that helps designers create websites quickly and efficiently. The best part is that they are entirely customizable, enabling you to create a unique design that reflects your brand.
One significant advantage of templates is that they are tried and tested. You don't have to worry about your website's functionality since thousands of other sites are using the same template. Furthermore, templates help to ensure your website is responsive and mobile-friendly, which is crucial in today's digital age. With templates, we can create visually appealing, user-friendly, and functional websites without breaking the bank.
Maintenance & Updates
Website maintenance and updates are the backbone of a healthy and thriving website. They ensure that your site is running smoothly, performing well, and staying secure. Maintenance tasks include regular backups, performance optimization, security checks, and software updates. Updates, on the other hand, involve refreshing your site's content, design, and functionality to keep it relevant and engaging. This can include adding new pages, blog posts, images, videos, or social media integrations, as well as updating your site's theme, plugins, and features.
By investing in regular maintenance and updates, you can improve your website's user experience, search engine visibility, and conversion rates. You can also prevent downtime, data loss, and cyber attacks, which can damage your reputation and revenue. Moreover, frequent updates can help you stay ahead of your competitors and meet the evolving needs of your audience. Whether you run an e-commerce store, a blog, or a portfolio site, we can provide maintenance and updates that are essential for your success.
Hello! I'm Dennis. I love Building Websites for people who are serious about growing their business.
As a web designer with years of experience, I strive to create websites that are as visually appealing and user–friendly as possible. I am committed to providing the highest quality of work and always work diligently to ensure the customer is satisfied with the end result. I understand the importance of creating a website that is easy to navigate and that looks professional. My attention to detail and dedication to providing the best service possible have allowed me to build many successful websites for a variety of clients.
"Dennis is an outstanding web designer who is knowledgeable and experienced in the field. He is very responsive to customer feedback, always making sure to stay true to their vision. He is a pleasure to work with."